This roast chicken is moist, juicy on the inside and full of flavour. The skin is golden brown and crispy. It's perfect for a Christmas dinner or any other time you fancy it.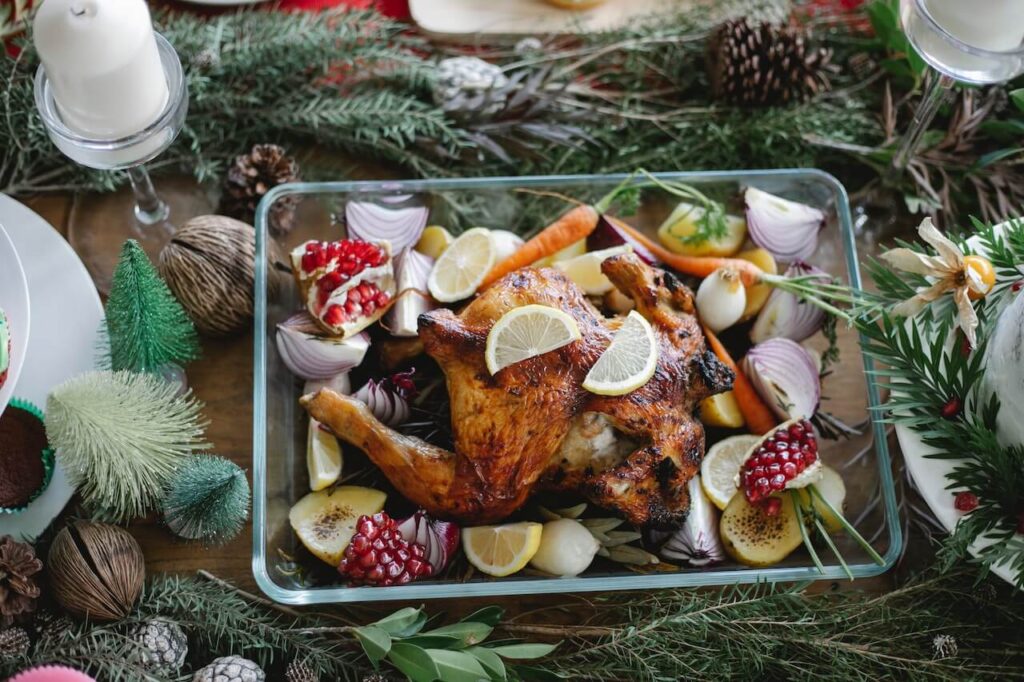 Ingredients to Make Roast Christmas chicken
Free-range whole chicken
Carrots
Onion
Fresh Oranges
Lemon
Garlic
Rosemary
Sage
Butter
Salt
How To Make Roast Christmas chicken
Step1: Preheat the oven at 200C/400F
Step2: Carefully separate the skin from the breast of the chicken with your fingers, or the back of a spoon. Season the chicken inside and out with salt and black pepper.
Step3: Cut the vegetables into pieces then place in the roasting pan.
Step4: Finely chop the herbs (rosemary, sage, thyme and parsley) and add to the butter. Rub the herb butter all over the chicken. Stuff the chicken cavity with lemon and orange slices.
Step5: Place the chicken in the oven and roast until the internal temperature of the thickest part of the bird reads 165C/75F. The general idea is to roast a chicken in the oven 20 to 30minutes for every ½ kilo or 1 pound.
Calories And Nutrition
239 Calories = 100 grams